Start your Match 3 journey with Silver Tale!
Playcademy »
Matching »
Match 3 »
What is Silver Tale?
Silver Tale is a free match 3 game that is suitable for any players with an exciting storyline centered around a medieval adventure to save your king. There are many facets to this game that draws inspiration from free bubble shooter games.
There are also other gameplay elements mixed in, with resource management and time management being a huge part of the game too. Don't run your horse to the ground!
Challenging yet fun Match 3 and puzzle gameplay!
In puzzle games like Silver Tale, the match 3 gameplay follows the familiar pattern seen in many other games within the match 3 genre. Players, whether they are seasoned veterans or newcomers, will recognize that matching is restricted to horizontal or vertical alignments and does not include diagonal matches.
Silver Tale sets itself apart by introducing special combinations into the mix! When you manage to match 4 tiles in a row, you unlock the potential to create special items such as bombs and potions. These valuable tools prove instrumental in your quest and can significantly enhance your progress.
Furthermore, for those seeking an even greater challenge and reward, Silver Tale presents the opportunity to form a combination in the shape of the letter "T." Achieving this specific configuration is considerably more challenging, requiring careful planning or a stroke of luck. However, the rewards for this feat are equally substantial, so keep a keen eye out for this rare opportunity!
As the narrative unfolds, so too does the game's environment. At one point in your journey, you will descend into the depths underground in search of the herbs needed to save the king. What awaits you underground is an intriguing twist—limited light sources, and portions of the map and match 3 board obscured in darkness.
This cleverly integrated puzzle mechanic not only challenges players but also contributes significantly to the game's immersive atmosphere, enhancing the overall experience.
If you find these additional gameplay mechanics insufficient to test your skills, or if you are a seasoned match 3 veteran hungry for a true challenge, you have the option to disable the "relaxed" mode, which provides fewer additional moves. While this adjustment may increase the difficulty substantially, it might be precisely what you're seeking!
Download Now
Please use PC to download
Exciting plot amidst an intuitive game interface!
In Silver Tale, you are tasked with finding a way to cure your king, whose health is in a critical condition. As his loyal subject, it has come to your attention that the rare herbs that are needed can only be found in a mystical cavern, and this will not be a walk in the park.
On this match 3 journey, there are many factors for you to consider, all of which requires you to be mindful of how much time you can risk. Ultimately, can you acquire the herbs and get back to your king before it is too late?
To make things worse, you will also have to manage the resources you are given properly. The fatigue levels of both you and your horse are important considerations, yet at the same time, time is of the essence. Can you juggle these factors as the story progresses?
The exciting plot is also carried well by the well-designed game interface. For example, the map vibrant with large icons for activities and locations that will be of interest to you. Some of these can only be unlocked and upgraded as the story progresses. For example, the blacksmith offers you tools that you need to gain the upperhand when the going gets tough in higher levels.
These locations also feature lively, voice-acted characters which fills in the gaps of the story and makes it coherent.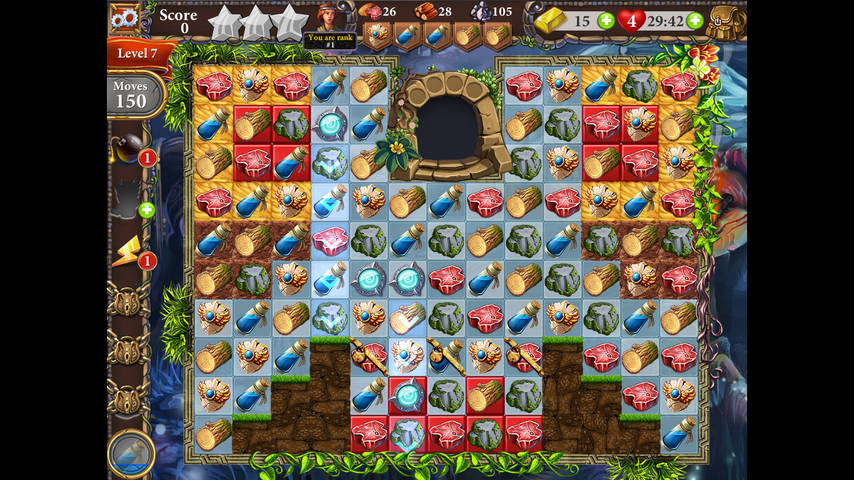 Beautiful game, beautiful reviews!
From the beginning when you start playing, you will notice that the graphics and the music hit the (pardon the pun) right notes for a game that is set in the medieval times. The art, while simple, is vibrant and perfectly in sync with the match 3 nature of the game.
The match 3 game boards are also designed in a way that ties in with the game environment, which makes the playing experience highly immersive!
With so many elements in the game going right for Silver Tale, it is no wonder that this has become a popular match 3 game that can be found on many other platforms such as Steam. However, you can get the free unlimited version right here at GameTop too!
Besides its popularity on other platforms that may require payment, Silver Tale is also popular and well-received in GameTop itself. It is one of the highly rated match 3 games, with 4.3/5 stars shining right at you, and it has been downloaded and played by many!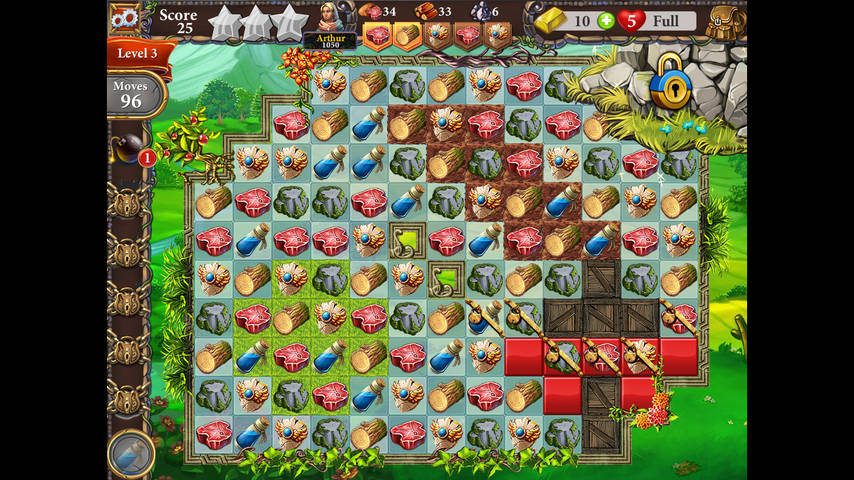 Enjoy the game absolutely free!
Silver Tale is a fun and beautiful match 3 game set in the medieval times, popular and highly-regarded by those who have played it. If you are interested in adventure games with match3 gameplay, this is a game that is definitely worth a try.
And if you're interested in exploring more fun games, why not play free bubble shooter games. They are equally exciting and can keep you entertained for hours!
So, what are you waiting for? Hit that download button and enjoy!
If you enjoy these free games, you will love this list of our 10 Best Puzzle Games!
Published 25 September 2023
34901 Views