Rejoice Match 3 Fun with Fishdom
Fishdom »
Addicting »
Girl »
What is this game about?
🐠 Dive into an endless ocean of fun with our upgraded Fishdom game! 🌊 Explore a vast underwater world filled with hundreds of exotic fish, stunning 3D graphics, and limitless creativity. Create your dream aquarium without any timers or energy bars holding you back. Earn coins through exciting mini-games and use them to enhance your virtual tank. And, did we mention? You can play all of these free match 3 games without spending a dime! 😍
Dive into an Aquatic Paradise in a Delightful Virtual Fish Tank
Fishdom has a very cute art style reminiscent of animated Disney movies making it suitable for kids games, with very detailed backgrounds and objects. Each decoration you can add to your tank is clickable, making adorable little animations. Even the personality of your pet fish (yes, the fish have personality) is on the cutesy side. Since the point of owning a fish tank is to look at it, it makes sense that the art style is so appealing for kids.
But what do you do with your own fish tank? Well, maintain it of course! Your priority number one is to keep the fish fed and happy in this fish game for PC. For this, you have different buttons that change your cursor and how you interact with the environment. You use the fish food to feed your hungry friends and the sponge to clean the tank, which can get dirty if unattended for too long. Yet the main point is to decorate the tank to transform it into an aquatic paradise.
Download Now
Please use PC to download
Earn Coins Through Match-3 Puzzles to Customize Your Virtual Aquarium
There is a shop menu in this cartoon game where you can find all sorts of things, like decorations, more fishy friends or even additional tanks. The decorations come marked with little icons that show what set they match, like either pirates or ancient Greeks.
But that is just in case you want a matching set, you can put whatever you want since it is your tank. If you are feeling particularly uninspired however, you could just buy what your fish recommend. If you do so, they might even show their appreciation to you!
In order to buy all of these fish and decorations however, you are going to need money. And before you go searching for your credit card, no, not that kind of money. You need gold coins, and they are earned on the main gameplay feature of Fishdom: Match 3. Fishdom's Match 3 gameplay incorporates physics elements as you arrange aquatic environments and interact with their underwater inhabitants.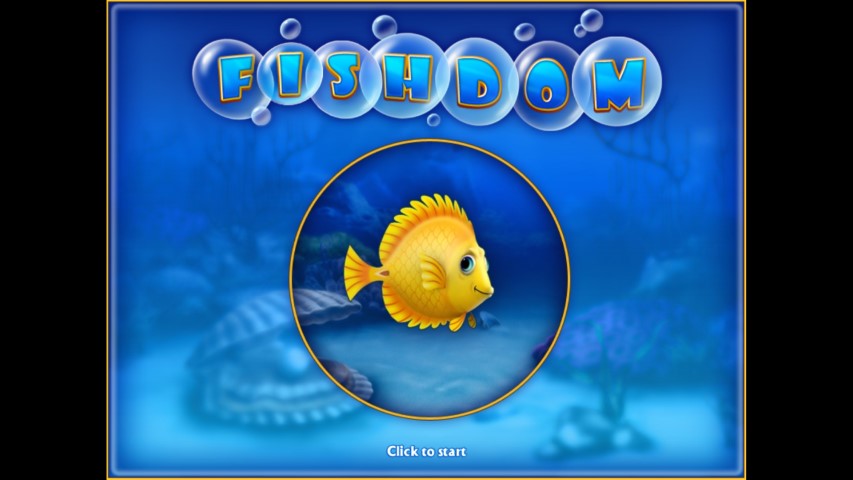 Play Strategic Match-3 Puzzles to Fund an Immersive Virtual Aquarium Experience
If you're ready to dive into an aquatic adventure, just hit that play button and jump into the world of Match 3 games! If you've never tried one of these before, no worries – it's easy peasy. You'll see a grid filled with all sorts of colorful tiles. Your mission? Match up at least three tiles of the same kind by swapping them around like puzzle pieces. And when you make a match, poof, those tiles vanish!
Now, here's where Fishdom puts a unique spin on things. Instead of just chasing high scores, you've got to clear specific target tiles that shine with a golden glow. The faster you clear 'em, the bigger your rewards. As you keep playing, you'll run into some tricky stuff, like tiles that need multiple matches to vanish or boxes that need a nearby match to unlock.
But here's the fun part: make some strategic matches, and you'll earn cool power-ups. These can be like explosives that blast away nearby tiles or even wipe out all tiles of the same type. So, you can keep on enjoying endless Match 3 fun without worrying about your virtual aquarium.
Want to explore more awesome matching games? Check out this list of the 10 best matching games for some gaming inspiration!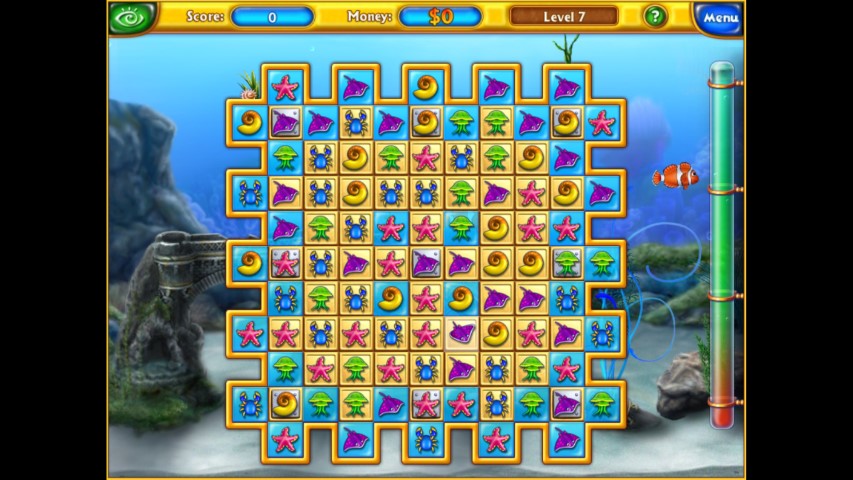 Enjoy the game absolutely free!
In summary, Fishdom is a beautiful aquatic world that provides hours of relaxing entertainment. While it may seem geared more towards
girl games
with its gentle themes of friendship and caring for pets, don't let that discourage you - players of all ages can enjoy the pleasures of nurturing colorful fish and decorating lovely underwater scenes. With its calming music and vibrant visuals, it offers a much-needed escape from the stresses of daily life. So whether you're a young girl looking for wholesome fun or a busy adult in need of relaxation, dive into Fishdom and experience the joy of your very own undersea community. As one of the best free
Windows 8 games
it is a comforting way to unwind for many players. The fish are waiting to meet their new owner! May your fish tank be filled with happiness. Now if you'll excuse me, I'm off to feed my new seahorse friends!
If you enjoy these free games, you will love this list of our 10 Best Hidden Object Myth Games!
Published 12 July 2023
3246 Views