Screenshots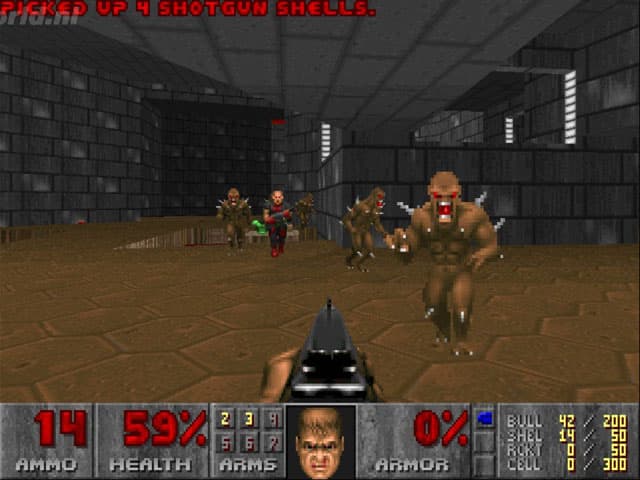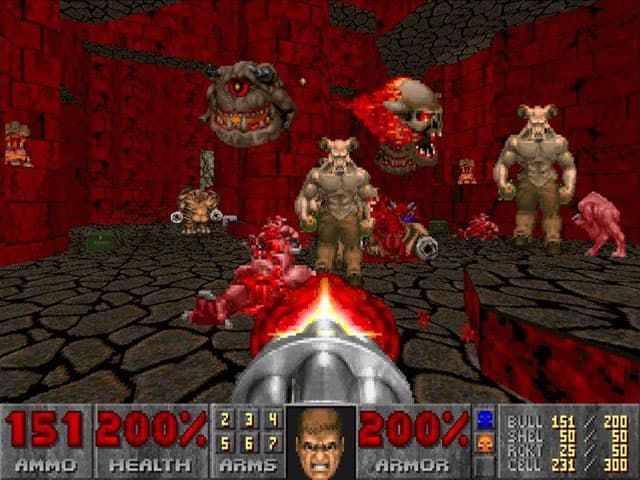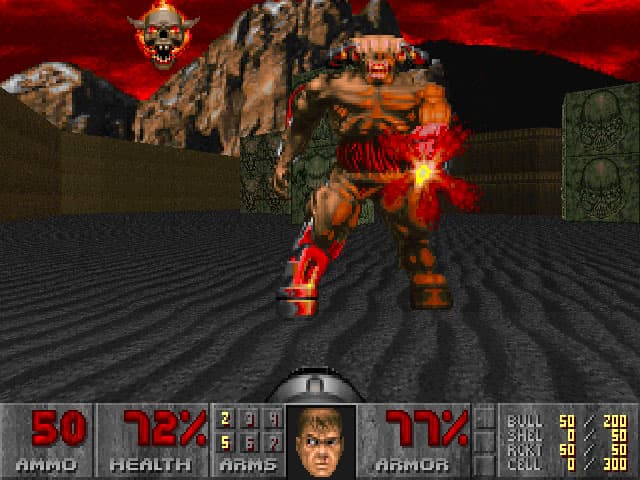 Categories
Doom is a hellish 3D game by id Software. Face the onslaught of demons and specters that populate this terror-filled underworld. Slip a few shells into your shotgun and get ready to kick some demonic butt. As we come up on its 15th anniversary, Doom 95 still holds up. Although its graphics and animations are unmistakably dated, the entertainment value remains strong. Doom also still is surprisingly challenging to play. The mix of maze exploration and full-on firepower gets more and more tricky as the levels progress. Hunting for secret rooms and power-ups is also as entertaining as it ever was. The demo version delivers a healthy sampling of levels, monsters, and weapons--more than we could get through machines that are half a decade old. You might want to turn the soundtrack down. Even with minuscule system requirements, Doom stands the test of time. Download free game today and play for free now!
Doom System Requirements
Game licensing terms and policy
All full version games provided at this website were licensed, sublicensed for distribution by other game developers, game publishers, or developed by internal game studios and provided free legally. If you have questions about this game, please contact us using this form.